Passenger Rail Providers & Food Banks Partner
for the
First Multi-Regional
Food Drive to Help the Needy
Capitol Corridor, in partnership with Amtrak and Northern California food banks, is inviting the public to help "Fight Hunger-One Stop at a Time." From June 1st to June 5th, 2010, Capitol Corridor and Amtrak will have food collection bins at seven staffed stations from Sacramento to San Jose. This is the first time these entities have joined efforts to help feed needy families throughout Northern California.

"The beginning of summer is a critical time to replenish food banks," Capitol Corridor Joint Powers Authority Board Chair Jim Holmes said. "During the school year many needy children are served meals at school, but they loose resource when classes break for summer. We want to fight hunger by asking our customers and the communities along our corridor to donate nutritious, non-perishable food items at the collection bins at our stations."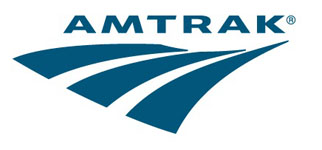 Preferred food donations include rice, beans, peanut butter, canned vegetables, fruits, meat or fish, pasta, breakfast foods, healthy snacks, low-sugar cereal and dry milk. No glass containers, please.
The Capitol Corridor Joint Powers Authority (CCJPA) partners with Amtrak, Union Pacific Railroad, Caltrans and the communities comprising the CCPA to offer inter-city passenger rail service in Northern California. The Capitol Corridor route serves 16 stations along a 170-mile rail corridor between the Sierra Foothills, Sacramento, the San Francisco Bay Area and Silicon Valley/San Jose. For more information, visit www.capitolcorridor.org or call 1-877-9-RIDECC (743322)